Versatile Add-Ons.

More

functionalities.
Tailor your online shop's interface to fit your use case with our versatile, ready-to-use panel add-ons. Leverage SCAYLE's native developments to extend your feature set and create unique experiences for yourself and your customers with just a few clicks, while keeping your core system lean and performant.
Enhance your shop's functionality
Our panel add-ons empower you to expand your shop system's feature set beyond its core capabilities to perfectly match your shop interface to your specific requirements and enhance your individual workflows.
Customize your look and feel

Stop switching between applications. Integrate the functionalities you need with our add-ons (e.g., promotions tool, bundles, reportings).

Low effort. High impact.

Choose from a variety of add-ons that can be activated and set up with just a few clicks and little configuration effort.

Gain speed with blueprints

Need more specialized capabilities? No need to start from scratch, simply use our add-ons as a blueprint and focus on your business logic.
Omnichannel Add-On
Our omnichannel add-on bridges the gap between retail stores and online shops. Enhance your shopping experience by connecting your offline stores. Treat yourself to a more holistic stock overview. And save on costs by allowing in-store orders and Click & Collect fulfillment.
Easy store management
Where can your customers find your stores? Add and manage addresses, opening hours, images, and other relevant information effortlessly in one central system.

More transparency
Stock sold out online? Help your customers find the closest store with the desired item in stock, minimize negative customer experiences, and increase customer loyalty.
Omnichannel sales
New season coming up? Leverage our omnichannel add-on to sell off residual stock more effectively from your stores and make room for new merchandise.
Click & Collect fulfillment
Save on shipping costs and drive foot traffic by allowing for click-and-collect fulfillment in both warehouses and stores with our omnichannel add-on.
Dedicated fulfillment app
No matter where fulfillment takes place, our dedicated fulfillment app for desktop and mobile devices makes processing orders easy for you and your team.
Personalized Discounts Add-On
Say goodbye to plain vouchers and reduced profitability with our personalized discounts add-on. Schedule more rewarding campaigns assigning discounts to individual customers or customer groups and manage them within a single instance.
Direct assignment
Grant system-wide price reductions for selected products, or assign a specific customer or customer group to your discount campaign.
Let customers decide
No more frustration with unredeemable coupons: Determine which ones customers can redeem and let them choose which discount they apply.
Bundle Add-On
Step up your cross-selling game and increase your customers' basket sizes with compelling bundles combining different products and variants. Create multiple bundles automatically based on selected criteria, edit and manage them easily with our bundle add-on.
Easy bundle management
Find, view, edit, and manage your existing bundles, add or adjust product variants, pictures, attributes, and prices in our bundle add-on

Apply bundle-specific criteria
Want to promote certain product groups within your bundles? Apply bundle-specific criteria upon creation, e.g., selected colors or a master category.
Automatic reduction calculation
Make your bundles more tempting with attractive discounts and let our add-on calculate the reduction and highlight your bundle with strike-through prices.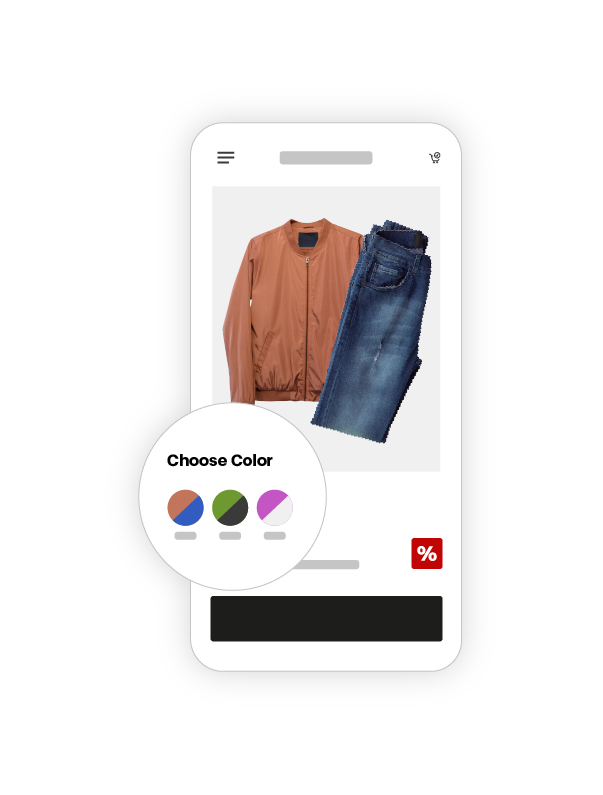 Subscriptions Add-On
Our subscriptions add-on lets you resell products on a regular basis with just one order. Let customers choose between a one-time purchase and a subscription. Increase your customer retention, and generate recurring and predictable revenue effortlessly.
Incentivize subscriptions
Provide an incentive to sign up for a subscription by granting a subsequent discount, e.g., 10% on the product from the second order onward.

Automatic order creation
Our subscription add-on automatically triggers follow-up orders based on the delivery interval chosen, e.g., monthly, quarterly.
Easy subscription management
Manage subscriptions and subscription options easily and centrally within your SCAYLE panel, e.g., for intervals, discounts etc.