On Black Friday, not only credit cards are maxed out – shop systems also quickly reach their limits when millions of people want to get bargains that may even be limited. Everything is faster and bigger on this day. On all channels. For brands and retailers, this poses the biggest challenge of the year: their online shop must perform under all circumstances on Black Friday and the surrounding days. Any failure, no matter how small, can be extremely expensive. However, if you start preparing early, set up convincing campaigns, and reliably scale all systems, you have the best chance of mastering Black Friday.
Black Friday: 128% Growth on SCAYLE
The busiest day of the year is eagerly awaited every time. Plenty of things can go wrong on this day. And a lot can go really well. Expectations are high. But will they be met? With our SCAYLE Commerce Engine, we were able to process 128% more growth compared to last year. Of course, there is never a guarantee of such a growth rate. However, if you fail at scaling, you are guaranteed to NOT reach your full potential on Black Friday. Therefore, nothing should be left to chance on Black Friday.

Prepare Critical Systems Early for Black Friday
When the checkout is down, there are no orders. That's why checkout is always one of the systems that gets a lot of attention, especially on the most important sales day of the year. There is no other day of the year when it is challenged so much: registrations, customer data, inventories, payment, and delivery methods – all APIs must be running fast and data should be synchronized instantly between systems. "We started running initial load tests in late summer in preparation for Black Friday," says Justin Sangers, Product Lead Checkout. "Although we are continuously optimizing our systems, Black Friday is of course a special challenge. We specifically rely on stress tests and optimize all components to ensure that they perform without any problems even when reaching ten times our usual traffic."
How many customers can register at the same time? How can caching more effectively be configured? Do APIs need to be adapted? How can the code be made more efficient? Can queries be optimized? These are just a few of the questions the Checkout team is addressing. "We simulate having millions of customers visiting the Checkout in a short period of time," Justin says. "You have to find relevant levers early on that enable an even better user experience for even more shoppers. That takes some experience, of course. But with ABOUT YOU, we have an ideal case that we can apply to other shops."
How Many Orders Should it Be?
"We closely align with our customers so that we can calculate as accurately as possible how much traffic and how many orders we can expect on Black Friday," says Franziska Baden, Customer Success Manager at SCAYLE. What campaigns do customers like Depot, The Founded, or Marc O'Polo have planned? When will newsletters be sent out? And: How many days are promotions planned? Often, a lot of discounts are already planned before the actual day of days or afterward. All this information has to get to the right teams so that all systems scale automatically with a certain buffer.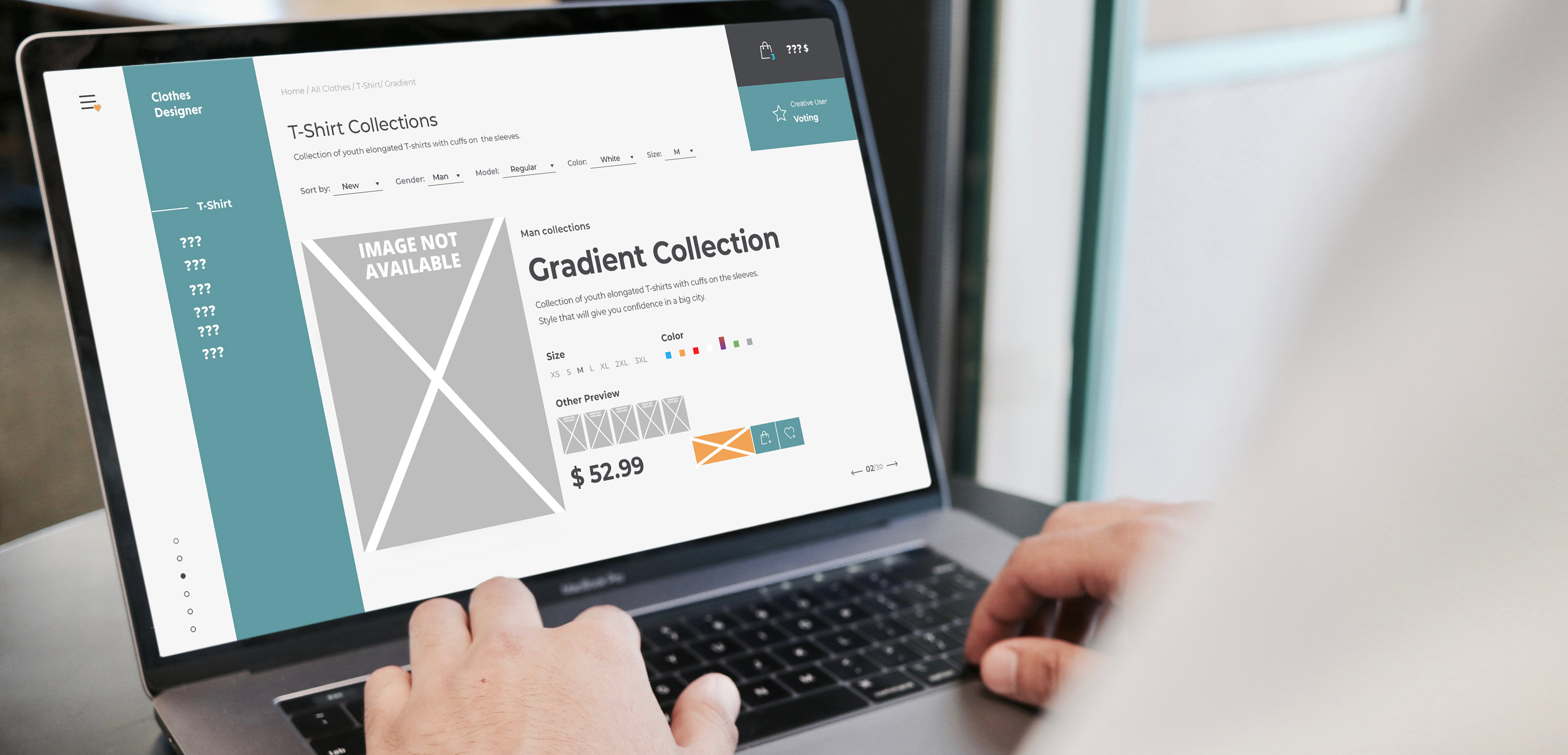 Testing, Testing, Testing
The learnings from previous years are also taken into account. And then: testing. A lot of testing. "With ABOUT YOU, we are used to high loads. That's why we know the critical processes," says André Kolell, Director Backbone Tech, and thus responsible for the back end's performance. Not only product prices and inventories are managed in the back end. This is where everything comes together. If the wrong prices are displayed at the wrong time or more products are sold than are available, frustration and disappointment among potential shoppers are inevitable. "Simply performing load tests is not enough anymore. You have to think very carefully about what you change and take exactly that into account in every subsequent test."
Unnecessary changes shortly before Black Friday could put all tests to the test once again. "We, therefore, freeze the code and reduce certain processes to the bare essentials," explains Benjamin Neske, Product Lead SCAYLE Panels. His team is responsible for the user-sided management of all processes. "In order to take as few risks as possible, we limit certain functions and uploads in cooperation with our customers. Too many cooks spoil the broth. This also applies to shop management on Black Friday. The version that is live on Black Friday must have been thoroughly tested."
Ensure Vital Resources for Black Friday
Since SCAYLE has a trusted cloud-hosting partner at its side with AWS, loads can be reliably scaled horizontally and vertically. But there is a small catch, as André knows: "We have to get additional resources in time. If you're too late or don't have enough experience in load planning, you can quickly run into performance problems. We play it safe and prefer to reserve server capacity well in advance – for ourselves and our customers."
Monitoring: It's Getting Serious
During the months and weeks leading up to Black Friday, a lot of testing was done. Emergency plans were prepared. Cross-team and customer communications were also planned in detail. "People in charge from all teams involved, from PIM to Checkout to OMS, are not just on call on Black Friday. We meet face-to-face as a task force and track what's happening on dedicated dashboards. We need to anticipate problems in advance, therefore, fast, efficient communication is important," Franziska tells us. "There's a certain positive tension all day, of course, when you see the enormous amounts of data being processed in real-time."
Not only the overall stability of all systems is continuously checked. Critical APIs, e.g., with third-party payment providers, must run smoothly. The load on individual APIs, as well as forwarding orders, are closely monitored – automatically and once again with regular check-ins from someone in charge. "Buyer communication also has to work," Justin says. "When everything is going really well, there are so many orders coming in at once that our warehouses need to process many packages one after the other. As a precaution, buyers, therefore, get transparent delivery notifications in the checkout, e.g., that products may arrive a little later than usual."
What Really Happens on Black Friday
While the SCAYLE team is monitoring the current development on dashboards, a lot more is happening within the system. As traffic arrives in the shops, it is given an extra boost with the help of sophisticated cross-channel marketing campaigns. Now it's all about speed. API endpoints are optimized. The server infrastructure is calibrated due to the extensive load tests and is scaled automatically. Individually. For each system. That's exactly what our modular headless system is designed to do.
More and more shoppers arrive at the checkout. Product availabilities are being queried with ever-increasing frequency. Sold out? The potential buyer must be notified in the shopping cart to avoid disappointment. But this process requires more and more capacity. If thousands of buyers pass through the checkout at the same time, it must be automatically scaled.
Orders reach the OMS (Order Management System) through Webhooks. In case of heavy workloads, this can result in queues, which are processed automatically one after the other. The load is thus distributed without orders being lost. Products are already virtually reserved in the inventory by clicking on the order button. This means that ordered goods cannot still be sold in other shops or to other customers. In the basket, the buyer is already informed about how many packages are sent out with which delivery time. Queues may also be used when forwarding the order to logistics or marketplace retailers – to ensure that third-party systems are not overloaded.
Black Friday: More Relaxed Than Ever Before
"We just had to check some bot activity," Justin reports. "Nobody likes cheaters. So we check anything that seems out of the ordinary in any way." There were no alarms. "It was the most relaxed Black Friday we've ever had," André says. "Our plans worked out perfectly. All systems performed as expected."