Embargos, closed borders, political crisis, global pandemics: The last two years were packed with challenges. This had major impacts on international trade, fulfillment, and returns, in particular Entire departments stopped working due to sick leaves and quarantines. Missing work forces put production and processes to a halt. Orders repeatedly got stuck in congested harbors or at border crossings. Changes often come unexpectedly and developments are still hard to predict.
Supply chains keep getting interrupted more and more often. This is also shown by a recent study, which predicts that delivery bottlenecks could be exacerbated by further port closures in China. This might sound hopeless, but it doesn't have to be: transparent and honest communication with your customers will let them participate in the process and reduces frustration if a package ever does show up late. This is how you will ensure an optimal customer experience when supply bottlenecks occur, even if something ever does go wrong.
Preventing Supply Bottlenecks Through Adapted Logistics Processes
At best, you don't even have to bother with delivery issues. When delivery routes repeatedly prove to be unreliable, it's time to rethink them. Large retailers such as Amazon, Walmart, and Home Depot are therefore increasingly investing in building up their own delivery structures. However, this requires tremendous financial resources that are impossible for smaller companies to realize.
If it takes too long to ship goods in from abroad, you should store them closer to the point of sale. For D2C in particular, it is often worthwhile to set up your own warehouse or use the services of external logistics providers. Delivery chains can be shortened by local suppliers. Producing and storing products at several locations leads to less dependency on a single warehouse. Currently, internationally operating companies are focusing on "reshoring" and "nearshoring": Simply put, these concepts mean that production and storage take place closer to the point of sale. In the case of "reshoring", the production is relocated to the company's country of origin; "nearshoring", however, means that production is moved to a nearby country, for example another European country. This reduces the risk of supply delays and, incidentally, also lowers the company's carbon footprint.
Delivering products from several different locations also has an impact on the customer experience, as an order may be split into several deliveries. Each one may also have a different delivery time depending on its warehouse location. Communicate clearly with your customers and let them know during the checkout how and when they will receive their order. Give them the option to track their packages – so there's no confusion about when they can look forward to receiving your products.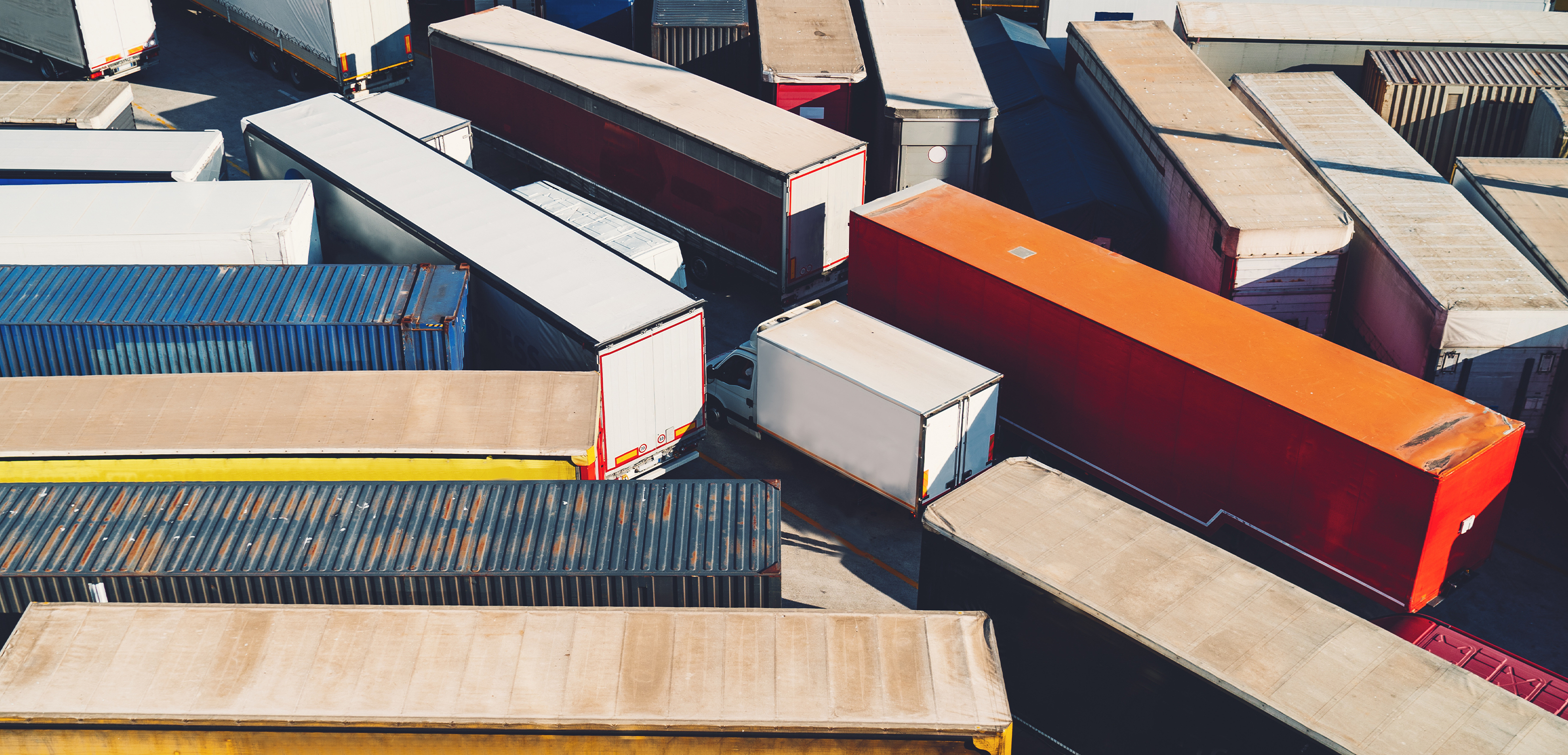 Using Customer Data to Anticipate Supply Bottlenecks
Supply bottlenecks primarily occur when there is a sudden and unexpected high demand. In that case, there may not be enough goods in stock in warehouses close to the location. Or a popular product may not have been produced in sufficient quantities in the first place. This is where eCommerce companies have a huge advantage over brick-and-mortar retailers: They possess an abundance of customer data that accumulates every time the shop and its other respective channels are used. Analyzing the data enables accurate demand forecasts and is thus a crucial tool of predictive planning. In addition, online retailers can influence traffic to manage demand.
As soon as an increased demand for a product or merchandise group has been identified, communication should be adjusted automatically: Info boxes on the product page can draw attention to the fact that an item is currently very popular. Or you can provide numbers on how many items are still available. This is where an integrated PIM that constantly checks availability, updates product data, and enables automated workflows can help immensely. Marketing should also be adjusted when product availability is low and demand is high: Don't direct additional engagement to products that will soon be unavailable – that's unnecessarily frustrating for your customers.
Demand forecasts should also be used to test your shop technology for all eventualities. If your shop's IT infrastructure cannot handle sudden high traffic, you have two options: changing your technology setup and using marketplaces. Redirecting traffic to marketplaces, relieves your own system and leaves the order processing to others without limiting the order volume. In the long run, companies that regularly reach their technology's limits should consider moving to a flexible, scalable system that can perform at maximum load.
Communicating Supply Bottlenecks: 3 Steps to a Transparent Customer Communication
Even data-driven demand analysis, a multitude of warehouses, or the latest technology can't change the fact that ships get jammed in ports or trucks are held up at borders. Most customers are aware of the ongoing challenges and understand the impact they have on their shipments. If you inform them about current delivery times during the purchasing process, this transparency and honesty will usually lead to an even better understanding of the situation. In that case, if delays really do occur, you can follow up on previous communication. Here are some step-by-step recommendations for customer communication depending on the severity of your supply issues.

1. Possible Delivery Delays
Nothing is more frustrating than looking forward to a package only to receive it much later than expected. So, if it is likely that your usual delivery times cannot be met, tell your customers early on. Ideally, they should be informed of supply issues during the checkout process or in their order confirmation. Tell them that there may be delays, along with an estimation of the delivery time that is as accurate as possible.
Announcements in the shop may have a negative effect on the conversion rate. However, cancellations or extreme delays definitely have a negative impact. Adjust the corresponding information and estimations in your checkout. This can prevent frustration, which can also reduce the return rate of delayed orders.
2. Long-Term Supply Bottlenecks
Delays not only affect the delivery process, but the entire order management workflow. For example, some payment methods have fixed deadlines and must be adjusted when deliveries are delayed. For example, pre-authorized credit card payments are only valid for a certain period of time. Once this period expires, the coverage guarantee also expires and the payment cannot be processed. To prevent this, you should check the payment methods offered in your checkout and temporarily disable payment methods that are tied to time limits.
Again, clear communication is the key to success: Adjust your information about the payment methods you offer. Add an explanation that certain payment methods are temporarily unavailable and why. If possible, also give an outlook as to when this payment option will be available again.
3. Deliveries Must Be Suspended
If push comes to shove and supply chains collapse entirely, you'll have to suspend sales. In your checkout, all order processing steps have to be deactivated, e.g., address information, payment information, voucher entry, and order confirmation. Some of the functions should remain active so that customers can create wish lists for future orders.
And yet again it's communication, communication, communication. Use all available channels to keep customers up to date: shop banners, special newsletters, posts on social media. Once deliveries can be ensured again, you can use the same channels to boost business. Marketing levers, such as free shipping and discounts, can serve as further incentives.
Effective Communication With Customers Can Mitigate the Impact of Supply Bottlenecks
Handling persistent supply bottlenecks appropriately involves all parts of an eCommerce company and the entire bandwidth of order processing. To avoid bottlenecks, online retailers can rely on regional warehouses and production facilities from the outset. All available customer data should be used on a daily basis to reliably calculate rising demand and react to it if needed. However, should a delay occur despite all the planning, communication is king: Honesty and transparency towards your customers are the best means to avoid frustration when shopping online.