Online marketplaces are more important in online shopping now than ever before – and their importance continues to grow. In the U.S., 92% of online shoppers use online marketplaces, while nearly 60% of the top 1,000 global brands sell their products on marketplaces.

Why Are Marketplaces so Important for Retailers?
Looking at the shopping behavior of today's generations, one can recognize a shift in the way that consumers look for products online. They are more often looking for products at marketplaces to find products from different sellers – leading to the rise in marketplace commerce.
As a result, as well as building their own website – or selling in physical stores – businesses are also turning to marketplaces that already have the framework and traffic to facilitate growing the demand for their products. This is why digital marketplaces will become increasingly important in eCommerce over the next few years.
And with good reason: Marketplaces give retailers a great way of reaching new customers. The existing audience and high user count make it far easier for businesses to boost sales quickly and market their products. This gives marketplace sellers the opportunity to attract new buyers through organic search, product recommendations, as well as a whole new set of data-driven targeting options.
These marketplaces have built strong brand loyalty with consumers – mainly as customers trust the returns, the shipping process, and the customer support of marketplaces like Amazon and eBay more than individual storefronts. With this in mind, customers are more willing to experiment with unfamiliar brands and products. This is especially important for fashion brands, as fast and easy returns are an essential part of shopping for clothes online.

Questions to Ask When Choosing a Marketplace for Your Product
Not all marketplaces are created equal. Some specialize in serving certain regions or offering certain product categories. Some offer extra services for sellers. Also, fees can vary significantly. Here are some questions that will help you find the ideal marketplace:
Which region do you plan to target? Different regions prefer different marketplaces.

Do you want a general marketplace or one that is industry-specific?

Does the marketplace offer a large customer base and good user experience? That will increase your exposure.

What fee structures does the marketplace offer? How much will you pay?

Does the marketplace offer logistics? This can help you serve new regions.
Regional Differences: Finding the Right Marketplace for Your Brand
Believe it or not, Amazon is not the most-popular global marketplace everywhere. Taobao and Tmall, both owned by Alibaba, beat out Amazon thanks to their popularity in China. If you want to target specific regions of Europe, it is worth researching the shopping preferences of your future customers. Local marketplaces tend to dominate the market because they know the exact preferences, cultural sensitivities, and buying habits of their customers. Capitalize on their expertise and established customer relationship by placing your products in a context customers know and trust.

Western Europe
Have you heard of bol.com? Your Dutch customers definitely have, as it is the most popular marketplace in the Netherlands. In Germany, OTTO is a well-established marketplace that is especially trusted by older consumers. If you want to conquer the French market, it's worth taking a look at Cdiscount, which is the second-most used marketplace in France, whereas fruugo.com is a relatively young marketplace based and popular in the UK. It is available in 32 countries and growing strong – you should definitely keep an eye on it.
Southern Europe
AliExpress, owned by Alibaba, is an international marketplace that offers consumers rock-bottom prices, which is for instance very popular in Spain. Greek customers place their trust in public.gr, a domestic marketplace. Important to note: As Greek uses a different alphabet than most European languages, you will need to pay extra attention to your language localization. And how about Italy? Here, just like in its home market, the originally French marketplace ManoMano is very popular for its niche: all things gardening, household goods, crafts, and DIY.
Northern Europe
Thankfully, Nordic customers have relatively homogeneous online shopping habits and expectations. Sweden's eCommerce industry is very well-established and many customers from neighboring countries shop at Swedish marketplaces. For example, CDON is a popular general marketplace, while stadium is specialized in sports goods. Nevertheless, there are some country-specific preferences: Finnish customers enjoy verkkokauppa.com, while their Estonian neighbors like to shop at Kaup24.
Central and Eastern Europe
If you have your eyes set on the Czech Republic, the Eastern European country with the highest eCommerce spending in 2021, it is worth taking a closer look at Alza.cz. This local marketplace dominates Czech eCommerce. Poland's most popular marketplace is Allegro, while Hungarians shop at eMag.
As you can see – it's absolutely worth researching your target market to find out which marketplaces your future customers prefer.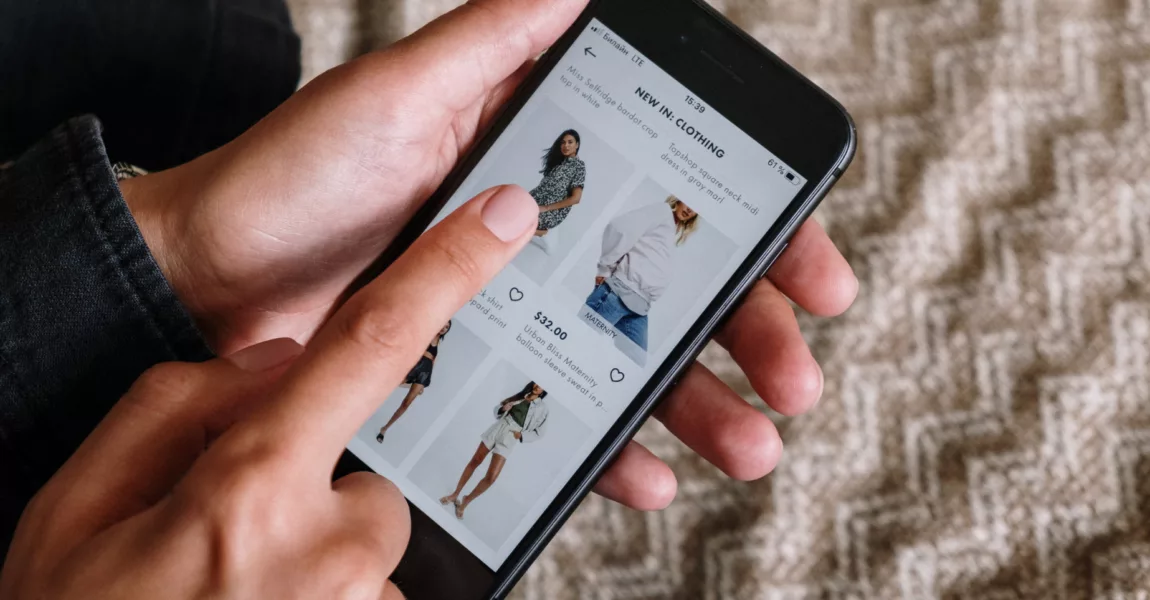 Most Influential Marketplaces Across Europe
Regional marketplaces have a major customer following in their respective countries, but their reach mostly ends at the border. There are a few major market players that are well-established across the whole continent. Learn more about three marketplaces shaping the European market that you should definitely know as a retailer.

#1: Amazon
Amazon is the most popular online marketplace in the US and most of Europe. This eCommerce marketplace sells a huge variety of products ranging from electronics to clothing and more. Amazon sells directly to customers and also lets third-party sellers sell on the Amazon Marketplace. Amazon either offers full-service warehousing and fulfillment, or lets sellers fulfill their own orders. The marketplace is extremely innovative and sets the standard for customer service and shipping.
Great for: Brands that want a full-service logistics solution and that want to ensure their exposure on one of the biggest marketplaces in the world.
#2: eBay
eBay started out as an auction platform and has since become a major marketplace where both retailers and private persons can sell products. Sellers can offer new or used goods via auction or set a fixed price for their items. eBay now serves a huge number of business sellers in all kinds of industries. Sellers can create customized eBay storefronts, and fulfillment services are available in Europe via several different partners. eBay is strictly a third-party marketplace.
Great for: Businesses who want to sell unusual items, open-box products, or regular retail items.
#3: Wayfair
Wayfair is a marketplace based in Boston and sells furniture as well as other home goods. It is also available in Canada, the UK, Ireland, and Germany. Wayfair offers sellers a huge community, an easy navigation, and direct shipping methods. The best thing about the popular marketplace: It gives sellers access to analytics and past sales and helps them to keep track of the demand, the market rate, and other important data. Additionally, the marketplace invests half of its profits in advertising. As a result, sellers can reduce their promotional efforts and focus on other business aspects.
Great for: Manufacturers of furniture and home goods who do not want to spend a lot of money on advertising.

Important Fashion Marketplaces in Europe
Fashion is a consistently popular eCommerce category. Learn about the most popular fashion marketplaces in Europe:
#4: Zalando
Zalando is a fashion marketplace offering clothing, shoes, and accessories. They sell products directly to customers and make their marketplace available to third-party sellers. The latter option includes an omnichannel partnership model that lets physical stores sell through Zalando. Sellers can fulfill orders themselves or use Zalando's fulfillment services, which serve 13 different markets in Europe and Scandinavia.
Great for: Fashion brands or retailers who want to reach new markets without the logistics hassles.
#5: ABOUT YOU
ABOUT YOU is one of the largest fashion and lifestyle online stores that focuses on personalization, inspiration, and mobile shopping. It serves 26 different countries and has over 45 million unique active users per month. ABOUT YOU buys wholesale and sells directly to consumers, and also lets third-party retailers sell via the marketplace. Vendors can fulfill their own orders or use the ABOUT YOU fulfillment service.
Great for: Fashion labels and retailers who want their products presented to a large customer pool via personalized recommendations and want to take advantage of the Fulfillment by ABOUT YOU service.
#6: ASOS
The ASOS Marketplace is an online platform for independent fashion brands and vintage boutiques and gives sellers access to a "global audience of twenty-somethings". For a monthly fee and a commission fee on each sale, ASOS lets sellers create their own online fashion boutiques. There they can sell vintage clothing, new or pre-owned items from other original brands, or clothing articles that they have designed/made themselves. Sellers must fulfill orders themselves.
Great for: Small brands who want to address fashion-addicted customers that are looking for authentic and individual (vintage) styles.

Attracting New Customers with the Right Marketplace
Marketplaces can help you attract customers and reach new markets. But it's important to find a marketplace matching your industry, fulfillment needs, and the regions you plan to serve.
Modern eCommerce marketplaces give their sellers incredible exposure with a great mobile shopping experience and personalized product recommendations. Sellers benefit from the tech and marketing infrastructure that marketplaces offer.
For some brands, though, selling on a marketplace is only the first step. Truly ambitious vendors will take things to the next level by becoming a marketplace in their own right. Sounds interesting? Then be sure to check out our recent article where we share the ins and outs of becoming a marketplace.